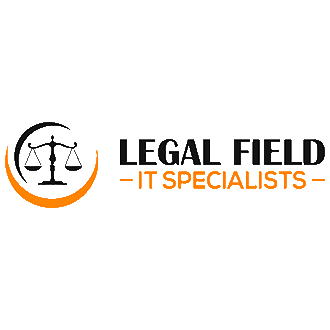 Legal Field IT Specialists CEO, Robert Finley, discussing the security of cloud-based solutions available for law firms:
In this segment I'll be covering an excerpt from article published on clio.com.  This article is entitled '2021 Law Firm Data Security Guide: How to Keep Your Law Firm Secure' and is by Teresa Matich.
"Is the cloud secure enough for law firms?
With so much prominence placed on data security, cloud-based software can be a powerful way to get your firm in order.
As a recent Gartner article on cloud security outlined, it's predicted that, through 2020, "public cloud infrastructure as a service (IaaS) workloads will suffer at least 60% fewer security incidents than those in traditional data centers." In other words, cloud software is becoming increasingly more secure than the data security provided by traditional servers.
5 Benefits of the cloud
In actuality, by moving to legal cloud computing services, your law firm can likely benefit from the following:
1.) Improved security:
When used appropriately, reputable cloud-based solutions are secure. Increasingly, using the cloud can improve your firm's security by taking advantage of built-in security measures. For example, you can take advantage of dedicated security teams, regular security tests, and more that providers invest in.
2.) Easier software updates:
Instead of wasting time and money manually updating your team's on-premise software, you can benefit from regular, automatic software updates from cloud providers.
3.) VPN redundancy:
The cloud lets you work from anywhere, with secure access to your firm's information—without the need for a VPN.
4.) Enhanced compatibility:
Cloud-based software companies make it simple to connect with other tools to get the most out of all of your applications. For example, the Clio App Directory features over 125 complementary software services to help you customize and streamline your workflows in Clio.
5.) Fewer IT requests and costs:
Quality cloud-based software providers offer top-tier support—like phone support, live chat, and a knowledge center—to all users, which means less time and budget spent on resolving basic IT questions from your team. And, with cloud providers reducing the need for on-premise servers and hardware, you'll save money on storage and hardware maintenance."
If you would like to look into the viability of cloud-based services for your law firm call us today. Legal Field IT Specialists provides tailored IT support services to law firms of all sizes to protect your firm from the dangers of online threats as well as working with you to ensure that your staff is highly productive & efficient which, in turn, helps to increase your firm's profitability as a whole.
Phone: (678) 926-9192
Web: www.LFITS.com