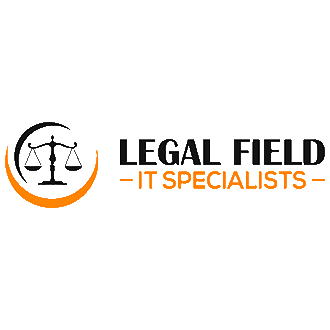 Legal Field IT Specialists CEO, Robert Finley, answering some questions from firms about double-standards:
Why is it that large corporations are able to withstand cyber-criminal attacks much more easily than smaller businesses?
Regrettably, there's somewhat of a double standard when it comes to data breaches and large corporations. Recently, Marriott's guest reservation system was hacked, exposing 500 million guests' information. The breach exposed names, phone numbers, email addresses, passport numbers, date of birth, and arrival/departure information. Millions had their credit card numbers and expiration dates compromised. 
Sadly, small and midsize businesses often become complacent when they hear that another "corporate giant" was breached. They think if Marriot, Yahoo, eBay, or Equifax can get breached with all of their resources, then what chance does a small or mid­sized business have in protecting themselves? It should be noted that the majority of these breaches were entirely preventable.
A common factor of low visibility, along with inaction on the part of upper management, led to these compromises. Stolen and compromised credentials, from individuals with low-level access, allowed hackers direct access.
It seems that every week we hear about another huge cybersecurity breach, from where our confidential information was compromised. And yet, large corporations make some adjustments and continue right along. They have an established brand, deep resources, and incredible marketing engines. A $500,000 liability or fine is not a great impact on them.
Small and mid-sized businesses, on the other hand, can crack under that kind of financial pressure. Having to notify all your clients of a data breach is going to lose trust with them. This double standard definitely exists, and clients may never want to do business with you again if you don't protect their information.
To protect your firm from the dangers of hackers and cyber-criminals you need the full force of a specialized IT security team on your side, so call us today. Legal Field IT Specialists provides tailored IT support services to law firms to protect your firm from the dangers of online threats as well as working with you to ensure that your staff is highly productive & efficient which, in turn, increases your firm's profitability as a whole.