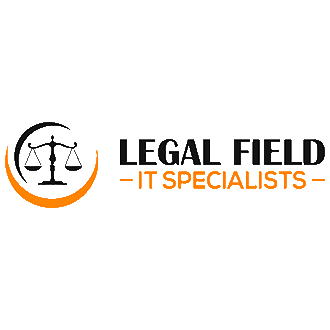 Today I'd like to answer some common questions we receive from prospects. We aren't going to go over highly technical implementations of the latest tools or equipment.  Instead we are answering common questions we hear within our community and when we meet with prospective law firm clients.  I'm an active member of a much larger organization of  IT and legal professionals so this information is not strictly my perspective. These are fact-based answers which are an accumulation of our own findings and those from other people in the legal industry such as Michael Glasser, Jim Gast, and others who are members in our community.
Q1: Why do Law Firms choose Legal Field IT Specialists over other IT companies?
The number one reason law firms work with us is because we have a deep understanding of how law firms operate, and we deliver IT solutions that go far beyond simply getting their PCs to "work." We know how law firms function, how they serve and bill their clients, how they get paid, the problems they run into and the frustrations they face – and we come to the table with actual solutions that solve those problems. No other IT firm in our area has the same level of knowledge, expertise, and experience as we do because most IT firms are generalists, not specialists.
We pay attention to the intricacies of a law firm, such as the software utilization, billing and practice management. Our long and specialized history in the legal field has provided us with an education on law firms themselves. We understand the details that keep them afloat. We understand the differences between the business of law versus the practice of law. And we understand that when lawyers make a request, they need immediate service.
A seemingly "small" problem — even something as simple as a printing issue — can impact their bottom line in a significant way if not handled immediately. Which is why we have a hyper responsive help desk that is always at the ready to resolve problems like these in minutes rather than hours.
We also help clients with documentation and data processing to streamline operational processes and to ensure important steps (like billing and collecting money) aren't overlooked. Naturally, this adds to their bottom line and ensures they get the maximum profit for their hard work.
Q2: What IT-related changes and opportunities do law firms face in the coming years?
The biggest opportunity we see for law firms is to move to secure, cloud-based solutions that provide enormous flexibility in allowing them to work from anywhere whether it be from their home, the court room, while commuting, or wherever. Let's face it – attorneys work around the clock to meet deadlines and need to be as productive as possible to maximize their earnings. That's what modern cloud-based solutions can provide: productivity, speed of communication, automation and reporting.
Right now, we're seeing incredible breakthroughs in applications and technology that can truly transform the productivity and profitability of a practice; but most don't even know about what's possible because their current IT person or company is only focused on keeping their computers, e-mail and servers working, and nobody is talking to them about how to use technology to facilitate business goals. That's why so many law firms use our services. We're not just going to sell you a bunch of PCs, servers, software and "stuff" and set it up. We look at how your law practice operates – how you work, how you communicate, how you collaborate, how you bill and serve your clients – and then bring IT solutions that help you work more productively together into a single package.
Q3: Why is cybersecurity such a pressing concern for law firms, and does it seem to be growing?
This is another technological challenge we often face. Protecting data is something that falls under what we refer to as CODB: Cost Of Doing Business. As a law firm, protecting data is non-negotiable — you absolutely must have systems in place to protect your data and your client's data. Cybersecurity is an especially concerning topic when a law firm fails to fully understand its importance. In addition, as increased risks continue to rise, there will be more state and federal regulations to comply with. 
Years ago, hackers were literally just kids on computers, and there was no organization to it. That isn't the case anymore. Cybercrime is a criminal "Business" led by intelligent people. It takes perseverance, attentional to detail, and dedication to thwart these criminal activities…and today this criminal activity has risen to become a multibillion-dollar industry. That leads us to ask, "Who is the big target?" The obvious answer is principalities and big companies, but businesses of all sizes, including small to mid-sized law firms are also targets due to the types of data they have on file. 
Law firms have tremendous stores of client information, including full names, social security numbers, health information on their clients, and financial information. Hackers want to access that data. They may sell it on the dark web, hold it for ransom, or steal credentials or money for themselves. A hacker can even access a law firm's email system and start requesting money transfers through different transactions. 
These unscrupulous techniques aren't going away. Hackers are going to be continually attacking law firms to get access to that data. That is why we must be diligent in installing and monitoring protection against these criminals.
We recognize that attorneys must understand that they aren't just practicing law anymore. They need to have a technological understanding of their firm's risks and protections.
As a result, it comes down to us educating lawyers and their firm's staff on the policies and procedures they need to have in place, and the Cost Of Doing Business for lawyers.
Q4: IT and technology are constantly changing. How does your team stay abreast of the changing technology landscape and new threats?
We are continuously learning, testing and researching new technologies. Our team is required to invest in continuing education. We even have quarterly goals for our techs to learn new technologies, and correlate them to improved business processes, security and profitability for our clients. Everyone on our team is involved in that process, and it keeps us fresh and engaged in improvements which allow us to better serve our clients.
Technology is evolving at such a rapid pace that without routine education you become stale. We see that often when we interview new candidates for employment. We're picky because many people just don't have that motivation to learn. We want people who are eager to learn.
I'm also part of a peer group where I have weekly and quarterly meetings with like-minded IT experts around the country. This group allows me to stay abreast of technology changes, and we are then even more knowledgeable when seeking out ways to improve our business and security posture. Our goal is to be constantly improving and evolving so that we can help our clients do the same.
Q5: What continues to drive you and your success after so many years in IT?
I really love what I do, and I have a driven passion and determination to bring the utmost value to our clients through the services we offer. That drive pushes me forward every day and our team is inspired by helping professionals that ethically guide others through the intricacies of our legal system. We are continuously looking for and learning about new methods we can use to further that cause so that everyone gets proper and thorough advice and assistance when they are facing significant events in their lives.